22nd July 2022
Our Imperial to Metric Tube Guide
We've included this handy imperial to metric guide below which should help identify the correct size tube inserts you may need for your tube or box section.
All of our tube inserts are based on the outside diameter of the tube so please bear this in mind when measuring.
Should you have any questions please feel free to contact us and we will be more than happy to assist.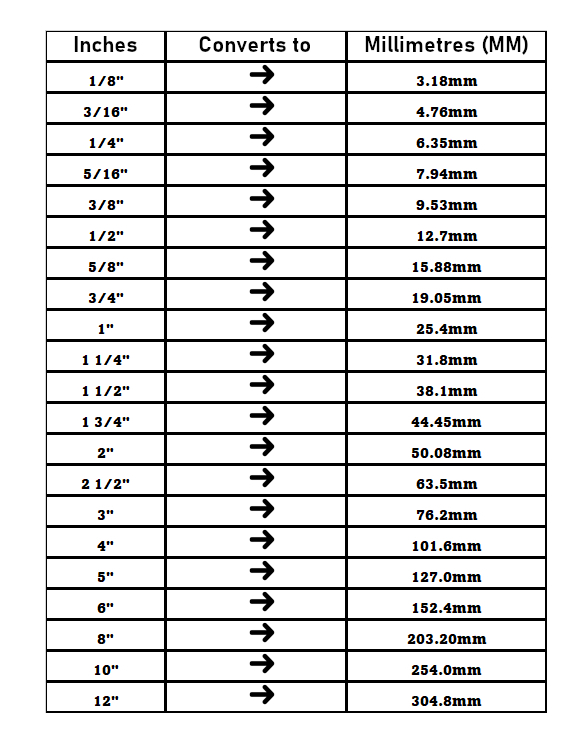 Back to news