20th July 2022
How To Measure Your Tube for The Correct Tube Insert
Use this guide on how to measure your tube for the correct tube insert, designed to blank off the end of the exposed metal tube and box section.
The main reasons for this are:
To protect the tube from any water ingress as well as provide a nicer finish to the finished product.
It can also help to protect the end of the tube from damage which over time can cause injury.
The majority of our tube inserts have a ribbed shank which allows for each part to suit a range of wall thicknesses.
Browse Our Tube End Fittings Range
Please see our guide below to help you work out the correct tube insert.
All our tube fittings are based on the outside diameter of the tube or box section.
You will need to measure the outside diameter of the tube and the wall thickness of the tube to check the correct size to suit your application.
Outside Dimension (OD)               Internal Dimension (ID)
Measure the outside of the tube.                                                   Next measure the inside diameter of the tube.
To calculate the correct tube insert use the below calculation.
OD – ID DIVIDED BY 2
FOR EXAMPLE
OD = 25.4MM (1 INCH)
ID = 22MM

CALCULATION
25.4 – 22MM = 3.4MM
3.4MM DIVIDED BY 2 = 1.7MM (THIS IS THE WALL THICKNESS)
If for any reason you have any questions, please contact us: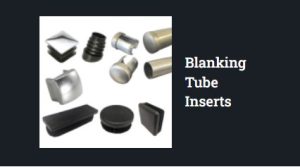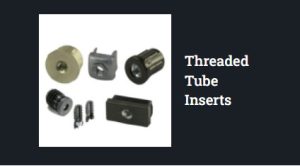 Back to news